As we bid adieu to 2018, allow us to shine a last, lingering reading light on ten highlights: the year's titles from Anisfield-Wolf Book Award winners. It should surprise no one that several are already acclaimed as the best-of-the-year. All are worth reading.
"American Histories: Stories" by John Edgar Wideman
In the latest literary stroke from an American master, these 21 short stories "are linked by astringent wit, audacious invention and a dry sensibility," according to one critic. Another calls them "irresistible" and "profoundly moving." The first, "JB & FD" imagines conversations between John Brown and Frederick Douglass. Another tale takes up with Jean-Michel Basquiat. Still another, "Williamsburg Bridge," rests with a man contemplating his intent to jump into the East River. When Wideman won an Anisfield-Wolf lifetime achievement award in 2011, he told the crowd a writing life still lay ahead. Now 76, the former Rhodes Scholar from Pittsburgh and MacArthur "genius" recipient speaks the truth still.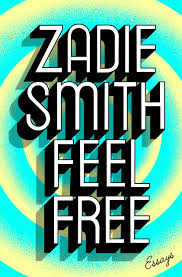 "Feel Free" by Zadie Smith
The exuberant, cerebral novelist collects her essays and landed on six best-of-the-year lists. She arranges the book into five sections: "In the World," "In the Audience," "In the Gallery," "On the Bookshelf" and "Feel Free." All the writing dates to the Obama administration. Maureen Corrigan describes the best of it, like Smith's essay "Notes on Attunement" about disliking and then loving Joni Mitchell's voice, as freeing. Also here is Smith's much discussed essay on "Get Out," in which she marks as fantasy "the notion that we can get out of each other's way, mark a clean cut between black and white." The cultural critic is often joyful, essentially saying art makes and marks freedom. Smith won her Anisfield-Wolf Book Award for "On Beauty" in 2006.
"Frederick Douglass: Prophet of Freedom" by David W. Blight
This magisterial biography argues that its subject was among most transformative figures of the 19th-century. It begins with President Obama speaking of Douglass' "mighty leonine gaze" at the 2016 dedication of the National Museum of African American History and Culture. It ends with the Robert Hayden's superb poem "Frederick Douglass" that asserts when freedom comes, it will be "with the lives grown out of his life, the lives/Fleshing his dream of the beautiful, needful thing." Blight, a fluid, graceful writer and Yale historian, has dedicated a lifetime of scholarship to this text. He won his Anisfield-Wolf Book Award in 2012 for "American Oracle: The Civil War in the Civil Rights Era."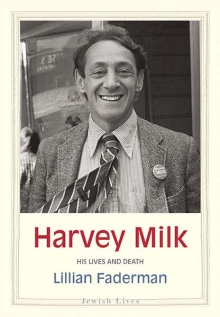 "Harvey Milk: His Lives and Death" by Lillian Faderman
In her crisp, beautifully researched biography, Faderman makes the case that Harvey Milk led many lives before he was martyred: Navy diver, math teacher, Wall Street securities analyst, Broadway gofer. Only in his final few years did he find his footing as a San Francisco politician. She begins by describing him as "charismatic, eloquent, a wit and a smart aleck," and depicts a complex man with real enemies, real courage, real flaws and boundless energy. Much that animated Milk traces to his Jewish roots, making this portrait a snug fit in the Yale University Press' acclaimed Jewish Lives series. Faderman won her Anisfield-Wolf Book Award for "The Gay Revolution," another definitive history, in 2016.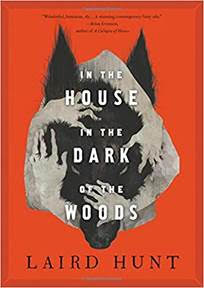 "In the House in the Dark of the Woods" by Laird Hunt
Every good book list should contain a fable, and the gifted Hunt delivers a stellar haunting with his latest, palm-sized novel. It opens in colonial New England with the classic trope: a woman goes missing in a forest. Hunt, a Brown University professor, lets his eighth novel excavate ancient fears of females kidnapped, women straying and maternal abandonment. But here the central figures narrates her own agency: "Through the dark woods I walked, thinking less and less of my son and of my man." Hunt creates rapt historical fiction, as he did in "Kind One," his Anisfield-Wolf honored novel from 2013. It serves as the start of a profound Midwestern trilogy, including "Neverhome" and "The Evening Road."
"Invisible" by Stephen L. Carter
Subtitled "The Forgotten Story of the Black Woman Lawyer Who Took Down America's Most Powerful Mobster," this biography of the author's grandmother astonishes. Eunice Hunton Carter, herself the granddaughter of slaves, was 8 in 1907 when she declared she wanted to be a lawyer "to make sure the bad people went to jail." A team of 20 crackerjack attorneys assembled to convict Lucky Luciano; the other 19 were white men. Thanks to Carter's strategy, the prosecution won. The author, a Yale law professor, realized while writing this book that an earlier novel had been an unsuccessful homage to this formidable, intimidating Harlem original. In 2003, he won an Anisfield-Wolf prize for "The Emperor of Ocean Park."
"John Woman" by Walter Mosley
The author thought about this political and philosophical thriller for 20 years. It contains a murder and a disappearance, but it is not, Mosley says, a mystery. Instead it centers on a boy, Cornelius Jones, who is 12 as the story begins. His father is a silent film projectionist in the East Village; his mother is a sensualist backing out of Cornelius' life. Five years later, Cornelius reinvents himself as "John Woman" and starts an intellectual movement drawing on his father's notions of the slipperiness of history. The author, who won his Anisfield-Wolf prize in 1998 for "Always Outnumbered, Always Outgunned," describes his new book as "a study of a man who stalks a prey (history) that is at the same time tracking him."
"A Portrait of the Self as Nation: New and Selected Poems" by Marilyn Chin
In her first book since winning a 2013 Anisfield-Wolf award for "Hard Love Province," Chin draws together 30 years of dazzling, transgressive, witty work as an activist poet. "From the start of my career I waxed personal and political and have sought to be an activist-subversive-radical-immigrant-feminist-international-Buddhist-neoclasical nerd poet," she writes from her home in San Diego, where she teaches comparative literature at the state university. Chin is masterful at making pain both visible and less tragic by throwing it into a cheeky, double-vision, East-West light. She writes to her grandfather, on his 100th birthday, "This is why the baboon's ass is red."
"A Shout in the Ruins" by Kevin Powers
The author of the deeply moving debut novel "The Yellow Birds," which won an Anisfield-Wolf Book award in 2013, shifts his story-telling onto his home turf of Richmond, Va. He unspools two intertwined tales – one set at the end of the Civil War; the second steps off 90 years later as construction for the Richmond-Petersburg turnpike dismantles the city's African-American neighborhood. Powers has said that he is drawn to stories of communities responding to violence. Called "gorgeous, devastating" in The New York Times, the novel suggests readers grasp that "the truth at the heart of every story, that violence is an original form of intimacy, and always has been, and will remain so forever."
"Washington Black" by Esi Edugyan
This picaresque yet deeply haunting third book from a brilliant Canadian author landed on ten best-of-the-year lists. She won an Anisfield-Wolf award in 2012 for her equally stunning "Half-Blood Blues," a European war novel set to a jazz beat. Both books were short-listed for the Booker Prize. In "Washington Black," Edugyan begins on a sugar plantation in Barbados, where her title character is an 11-year-old who escapes bondage in a hot-air balloon piloted by the master's brother. The story is an original in the derring-do explorer's genre, probing self-invention, betrayal and the gradations of freedom — particularly as it limits both men. And the writing here moves like clear water across landscape and dialogue.