In the onslaught of titles published each year, friends of the Anisfield-Wolf Book Awards can deploy a powerful technique to sift the wheat from the chaff: Find the new work from those writers already in the canon. Here are some gems sitting atop the 2019 pile: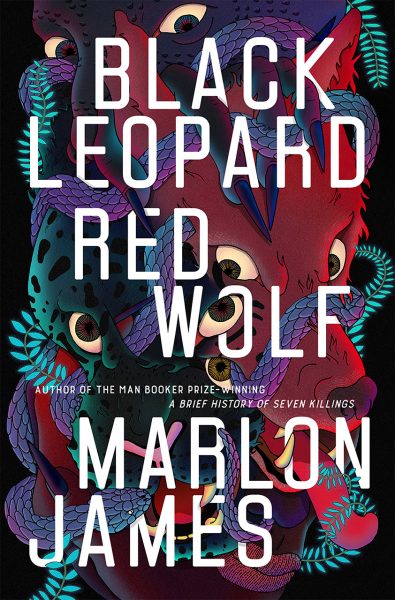 "Black Leopard Red Wolf" by Marlon James
The Jamaican American novelist most celebrated for "A Brief History of Seven Killings" goes genre. Actor Michael B. Jordan bought the film rights to this epic fueled by African mythology even before it published in February. The story — the first installment of a planned trilogy — spools out in beautiful sentences that coil around a hunter named Tracker. In nonlinear flashbacks, Tracker breaks his own rule of always working alone to find a disappeared boy, joining forces with a giant, a buffalo, a witch, a water goddess and a shape-shifting leopard. Following the child's scent – Tracker "has a nose" – means trekking through forest, across rivers and through magical doors, beset by fantastical creatures. Tracker, we learn, is the red wolf of the title and the facts are murky. ("Truth changes shape as the crocodile eats away at the moon.") This bloody quest-story is no escapism. As James told the New Yorker: "The African folktale is not your refuge from skepticism. It is not here to make things easy for you, to give you faith so you don't have to think."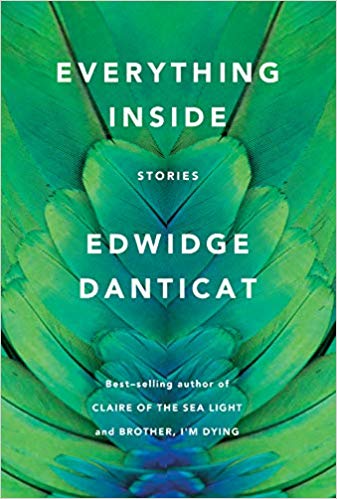 "Everything Inside: Stories" by Edwidge Danticat
The author of "Clare of the Sea Light" and "Brother, I'm Dying" brought out in August her first short fiction collection in more than a decade. Known for precise, pitch-perfect sentences and a gift for juxtaposition, Danticat weaves eight Haiti-influenced stories of diaspora and longing. She pairs Cindy Jimenez-Vera's insight — "being born is the first exile" — with Nikki Giovanni's "We love because it's the only true adventure" to frame the urgencies of quiet lives. One belongs to Elsie, a Miami home-health care worker, whose decency is no match to the manipulations of her ex-husband and former best friend. Another centers on a New York City teacher who is cheated of a final chance to meet her father before his late-life death. The last story, "Without Inspection," covers 6.5 seconds as a construction worker falls toward oblivion. He realizes that "whatever he wanted he could have, except what he wanted most of all, which was not to die."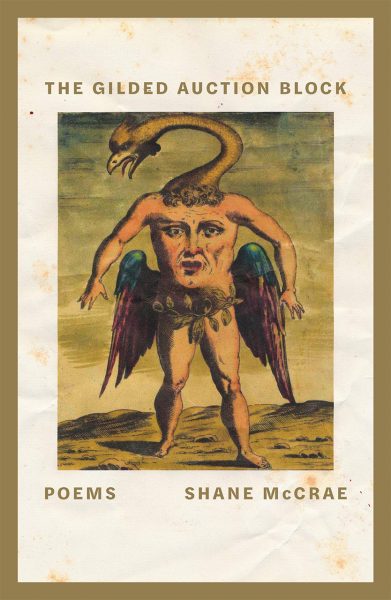 "The Gilded Auction Block" by Shane McCrae
Following his essential poetry collection "In the Language of My Captors," McCrae continues his investigation of U.S. freedom and its contradictions. In 23 poems, McCrae addresses the present American moment, and in some pieces responds directly to Donald Trump. The first poem, "The President Visits the Storm" starts with an epigraph from the 45th chief executive: "What a crowd! What a turnout!" — proclaimed to victims of Hurricane Harvey. And McCrae considers how the country has turned out. A poem titled "Black Joe Arpaio" begins "America you wouldn't pardon me." In another, McCrae stands up the exact language Carrie Kinsey used in a 1903 letter to Theodore Roosevelt about her brother – wrongly sold into forced labor – and transforms it through ear and syntax into a searing work of art. The poet also circles back to his white supremacist grandmother in Texas "who loved me and hated everybody like me." She and her black grandson create a knot that grief cannot untie. It is a privilege to read his reckonings now.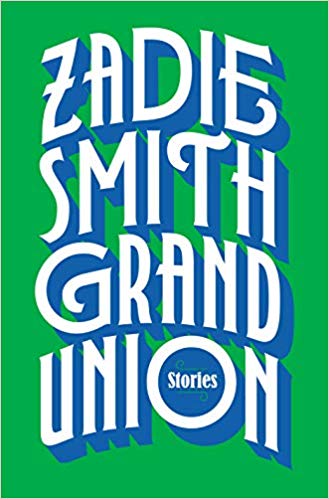 "Grand Union" by Zadie Smith
The outlandishly gifted British novelist of "White Teeth" and "On Beauty" published her first short story collection in October. In 19 tales, she wheels through a dizzying constellation of topics, tones and fonts, writing about the future and the past. A reader can enter anywhere, like her bravura "The Lazy River," an endlessly rotating watery amusement for tourists in Spain. Elsewhere, the writer spills blood in London even as the jaunty "Escape from New York" rifts on the urban legend that Michael Jackson ferried Liz Taylor and Marlon Brando out of the smoking debris of 9/11 in a rental car. And the marvelous "Words and Music" mediates on peak musical experiences as lived by two disputatious sisters. A couple of stories are closer to fragments, but several seem destined to become classics. Smith begins and ends with two mother-daughter stories — the first bristles with alienation, the last, "Grand Union" with the transcendence of generations.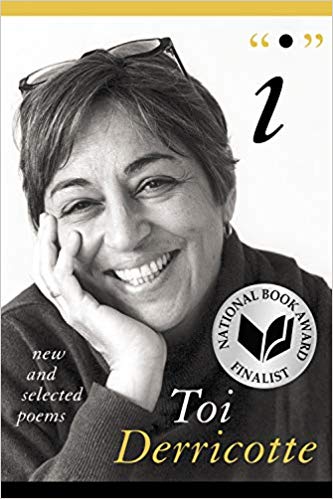 "I: New and Selected Poems" by Toi Derricotte
The Pittsburgh poet co-founded Cave Canem, whose motto is "a home for black poetry." This collection serves as a profound home for 30 new pieces as well as those swept from five earlier books across a span of 50 years. The title "I" comes from Derricotte's son and is perfect for a writer sometimes characterized as a confessional poet, one who has mined the self to grapple with gender, race, identity, sex and spirit. In "Tender" she writes: "The tenderest meat/comes from the houses/where you hear the least/squealing. The secret/is to give a little wine before killing." The collection, dedicated in part to "the mother and fathers – Galway, Lucille, Ruth and Audre" gestures toward the poetic ancestry of Galway Kinnell, Lucille Clifton (another Anisfield-Wolf recipient), Ruth Stone and Audre Lorde. In her acknowledgements, Derricotte writes, "I am most grateful to the universe for the community of Cave Canem. We imagined a place in which black folks were safe to write the poems they needed to write." And so she has.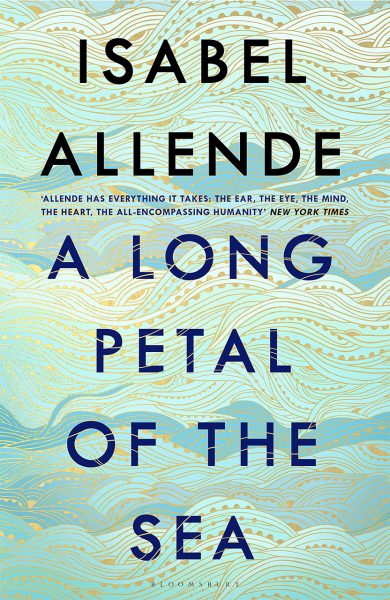 "A Long Petal of the Sea" by Isabel Allende
The beloved novelist, born in Peru, raised in Chile and now a resident of northern California, writes in her acknowledgements: "This book wrote itself, as if it had been dictated to me." Indeed, this historical fiction contains unmistakable autobiographical notes. It begins with the Republicans loss of Spain and the marriage of convenience between fighters Victor Dalmau and Roser Bruguera in 1938. She is pregnant with the son of his slain brother and can only leave France aboard a ship for wounded fighters if she marries him. The ship sails to Chile and their bond of expediency begins a complicated family saga that crests with the catastrophic 1973 overthrow of the democratically-elected Chilean government, just as it radically altered the author's life. Allende knows how to spin an engrossing story and to reward her readers with a savory and satisfying surprise for the 80-year-old Victor at the end.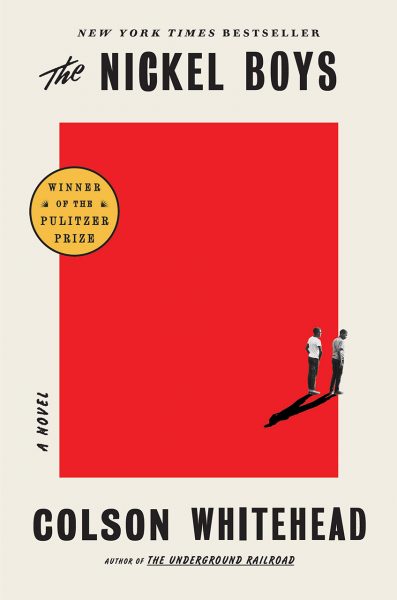 "The Nickel Boys" by Colson Whitehead
The arrival of this latest novel from "The Underground Railroad" writer caused Time Magazine to enshrine him in July as "America's Storyteller." Seventeen years earlier, Whitehead picked up an Anisfield-Wolf Book Award for "John Henry Days." The novelist returns to U.S. history for "The Nickel Boys." It is based on a Florida reform school, the Dozier School for Boys, that warped the lives of thousands of children for 111 years. In the fictional treatment, Elwood Curtis is derailed from his path toward college and pitched into a facility where "all the violent offenders . . . were on the staff." Turner is wiser to the rigged game and eats soap when forced labor becomes unbearable. Whitehead doesn't dwell in horror, instead, pervasive racism soaks the novel's ground, so there is nowhere to stand for either boy. In prose as clear as water, Whitehead traps his reader. Undergirding it all are the unmarked graves of close to 100 Dozier boys unearthed in 2014. Finally made unforgettable.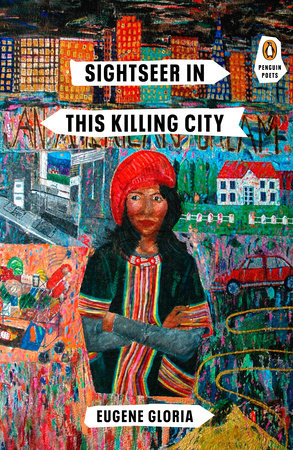 "Sightseer in This Killing City" by Eugene Gloria
This is Gloria's first book since the Manila-born Midwestern poet won his Anisfield-Wolf prize for "My Favorite Warlord" in 2013. Known for taking months, and sometimes years, on a single poem, Gloria joins Shane McCrae in pondering the contemporary American moment. Deeply attuned to heritage and displacement, the new poems continue Gloria's preoccupation with the arrivals and departures of ordinary people. The title poem reverberates from a Dallas hospital. The other 47 in this collection are concise, erudite and plain-spoken in language enriched by Gloria's reading across continents and centuries. He samples Stevie Wonder and Shakespeare; Baudelaire and Al Green. In "Implicit Body," the speaker commands "Call me Mr. Gone/who's done made/some other plans./All that remains is nostalgia/and this aching torso of blue."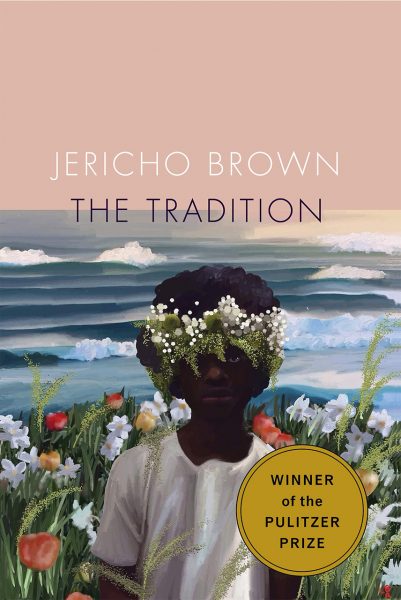 "The Tradition" by Jericho Brown 
Named to several best-of-the-year lists, this stunning collection grapples with the black body, especially the queer black body, in poems that combine bright music and "everything cut down." Brown follows his "The New Testament," which won an Anisfield-Wolf prize, with a meditation over 51 poems on masculinity, desire, violence and tradition: in poetry, in racism, even in the impulse to plant gardens. In the musical, compressed lines of "Dark," Brown writes "I'm sick/of your hurting. I see that/you're blue. You may be ugly/but that ain't new." The poet comes up with a new form, "the duplex," which he designed to gut the sonnet. "The Tradition" is suffused with prickling self-knowledge, of a sense of this poet coming into his own. He addresses his own persona in "The Rabbits": "I am tired/Of claiming beauty where/There is only truth."