For a second year, Cleveland becomes a national literary destination during Cleveland Book Week, an extended celebration of books and the people who love them.
"Clevelanders will find all kinds of alluring on-ramps this year," said Karen R. Long, manager of the Anisfield-Wolf Book Awards. "We've aligned with MOCA's Art Book & Zine Fair and renewed our partnerships with Cleveland Flea and Public Square. We're heading into a memorable bibliophilic week."
From September 5-9, join us as we read, listen, gather to discuss books and ideas and hear from some of the best authors in the world, including all five 2017 Anisfield-Wolf award recipients, plus past winner Colson Whitehead.
---
Cleveland Book Week Schedule
Tuesday, September 5
Cleveland Book Week Launch
Public Square
11 a.m. to 2 p.m.
Gather on Public Square with community partners and local literacy advocates. Meet storytellers, eat free ice cream, pick up a free book and enjoy the Square.
Wednesday, September 6
Peter Ho Davies, 2017 Anisfield-Wolf Award Winner, fiction, The Fortunes
4:30 p.m.
Baker-Nord Center, Case Western Reserve University
No tickets required
The Fortunes is a novel "examining the burdens, limitations and absurdity of Asian stereotypes." CWRU's Thrity Umrigar and Lisa Nielson will be in conversation with Davies about his ground-breaking book.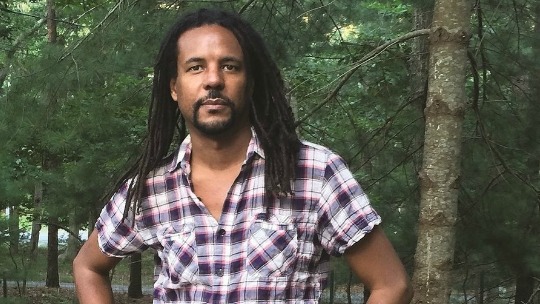 Wednesday, September 6
Colson Whitehead, Writers Center Stage
7:30 p.m.
Maltz Performing Arts Center
Get tickets
Whitehead, who last year wrote the blistering, best-selling novel The Underground Railroad, returns to Cleveland to kick off the new season of Writers Center Stage, presented by the Cuyahoga County Public Library Foundation. He is the author of six remarkably distinct books, including John Henry Days, for which he received the Anisfield-Wolf Book Award in 2002.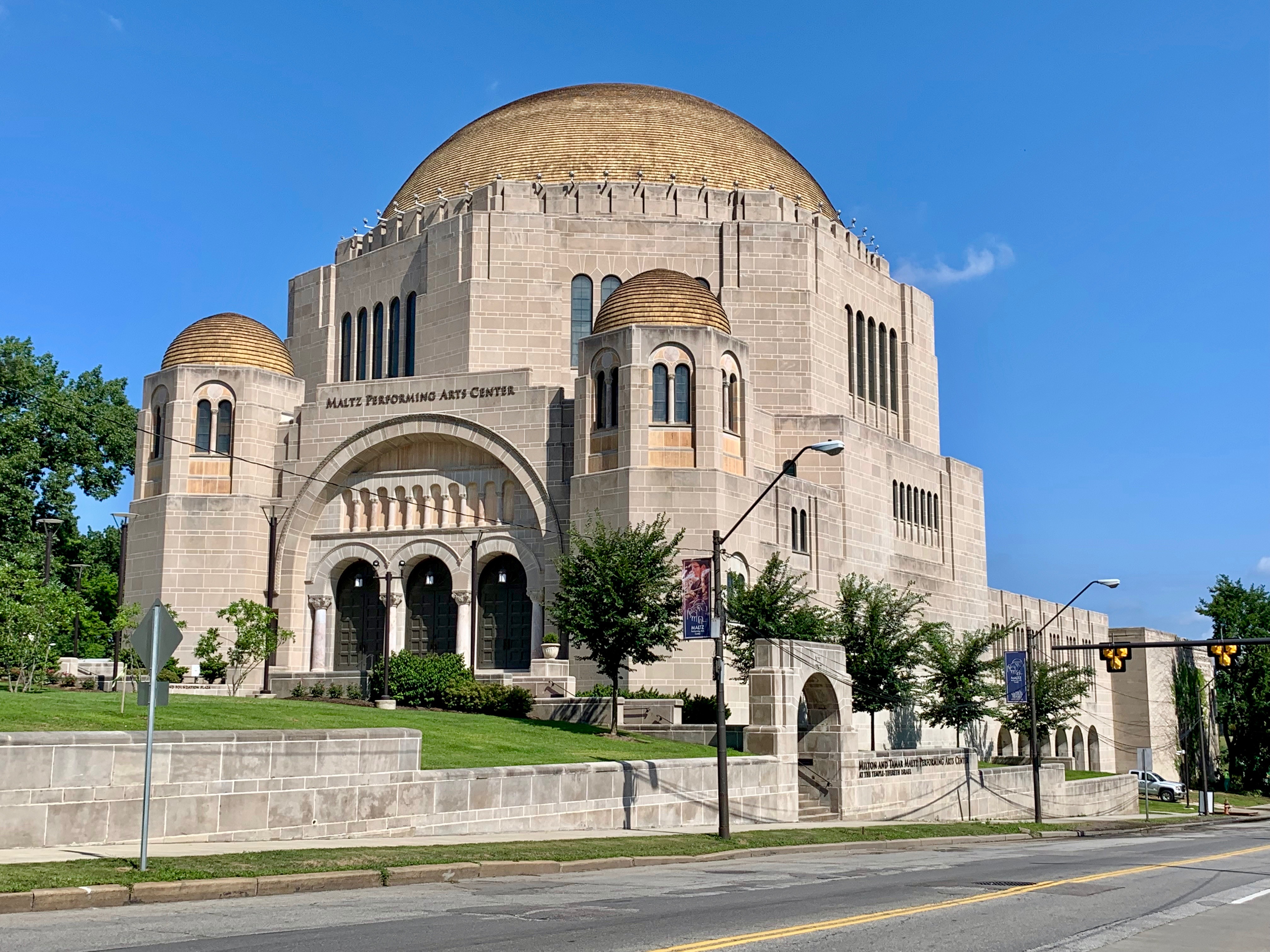 Thursday, September 7, 2017
82nd Annual Anisfield-Wolf Awards Ceremony
State Theater in Playhouse Square
6 p.m.
Join us and our esteemed jury chair Henry Louis Gates Jr. in the historic State Theater in Playhouse Square. Our ceremony will anchor Cleveland Book Week, with more than 1,500 people expected to attend. Watch this year's livestream at www.anisfield-wolf.org/live-stream.
Friday, September 8
Margot Lee Shetterly, 2017 Anisfield-Wolf Award Winner, nonfiction, Hidden Figures
10 a.m.
Waetjen Auditorium, Cleveland State University
Get tickets
This free, student-focused event partners with Cleveland Metropolitan School District to present Shetterly in conversation with students, discussing how her 11-year-old research into this "unseen" story became a juggernaut, riding atop the bestseller and box-office lists across the nation.
Friday, September 8
Isabel Allende, 2017 Anisfield-Wolf Award Winner, Lifetime Achievement
Noon
The City Club of Cleveland Friday Forum
Limited tickets available – call 216-621-0082 for information
Isabel Allende—novelist, feminist and philanthropist—is considered the most widely read writer working in Spanish, having sold more than 67 million books. She will talk about life, work and politics and take questions in the traditional City Club of Cleveland style.
Friday, September 8
Karan Mahajan
Live on Professional Book Nerds Podcast
1 p.m.
Cuyahoga County Public Library, South Euclid-Lyndhurst Branch
Get tickets
Join a live audience and bring your questions for breakout novelist Karan Mahajan, 31, as he discusses his incendiary second book with Jill Grunenwald and Adam Sockel, hosts of the Professional Book Nerds podcast.​  The New York Times named The Association of Small Bombs one of the ten best books of 2016.
Friday, September 8
Tyehimba Jess, 2017 Anisfield-Wolf Award Winner, poetry, Olio
5:30 p.m.
Karamu House
Get tickets
Anisfield-Wolf juror Rita Dove declared herself wowed by the "roller-coaster mélange" in Olio, Jess' second book of poetry, which reclaims African-American voices from the Civil War to World War I. It also won a Pulitzer Prize. Jess will bring his work to life on stage at Karamu House.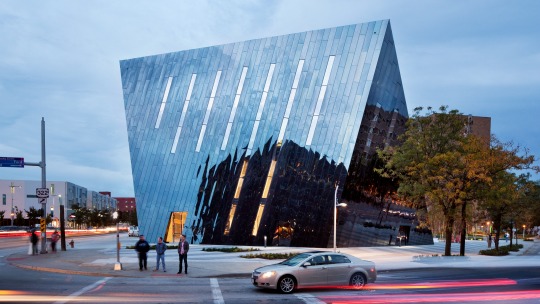 Friday + Saturday, September 8-9
MOCA Cleveland BOUND: Art Book + Zine Fair
Museum of Contemporary Art Cleveland
This fair brings together the most creative zinesters, comic creators, photomakers and independent publishers to share and sell their work, often from the margins of the mainstream. In addition, BOUND will include live music, DJ sets, workshops and artist talks. MORE INFO.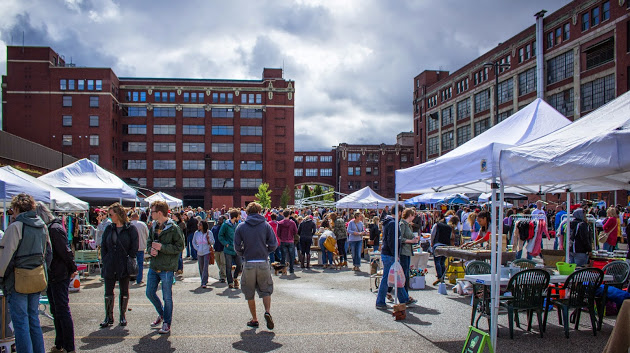 Saturday, September 9
The Cleveland Flea: Cleveland Book Week Edition
9 a.m. – 4 p.m.
3615 Superior Avenue
The Cleveland Flea is a creative business incubator that draws thousands each month to lesser-known Cleveland neighborhoods. Look for our pop-up bookshop and literary cafe, where you can sample coffee and cocktails while browsing rare books and first editions of mingling with some of Cleveland's authors. MORE INFO.