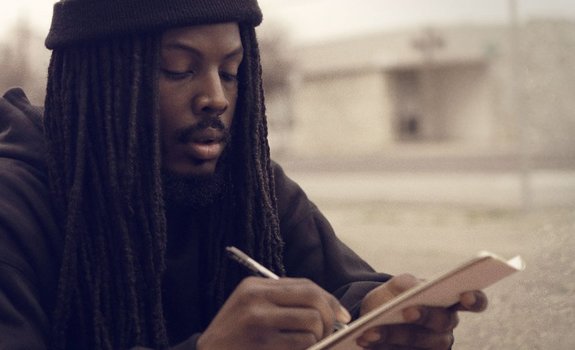 The gritty documentary
"Romeo is Bleeding"
took home the top audience choice prize at this year's Cleveland International Film Festival. Now the festival is hosting an encore screening of the award-winning film at the Breen Center for the Arts on Cleveland's West Side. 
The film follows 22-year-old poet and educator Donté Clark as he worked with youth in Richmond, California to mount an adaptation of "Romeo and Juliet" in the hopes of starting a dialogue about the gang-related violence in the community. Clark is a founding member and artistic director of the RAW Talent Creative Arts Program, which offers workshops in visual arts, theater and music production.
But it's the spoken word component that provides the backbone for the documentary, as viewers watch the students tell a Shakespearean tale using their own life experiences. Since its release in 2015, "Romeo" has picked up more than 20 awards on the festival circuit.   
"Romeo Is Bleeding" is Jason Zeldes' directorial debut. He is best known for editing the Academy Award-winning documentary,
"Twenty Feet from Stardom."
"Richmond is a community facing difficult problems but doing so with real fortitude," Zeldes said
in a 2015 interview
. "Furthermore, Richmond is not my city. I am an outsider and the last thing I wanted to do was impose my perspective where it doesn't belong. So early on I committed to the idea that the story would be told from Donté's perspective, and adhere to his life's experience in Richmond."
Prior to the screening, light hors d'oeuvres and beverages will be available and afterward, audience members will have the opportunity to digest the film during a Q&A with some of the cast and crew.