Welcome to the inaugural Cleveland Book Week, September 10-16, designed to make our region a literary destination. At the center is the Anisfield-Wolf Book Awards ceremony, with innovative new elements on the new Public Square, and programs from Lakewood and South Euclid-Lyndhurst.
Cleveland Flea is taking on a literary tone September 10 and Public Square will be awash in books —and ice cream—September 12. People can bring a book, swap a book and find a free book that day, as well as hear performances by the Distinguished Gentlemen of Spoken Word and the Cleveland Association of Black Storytellers. The first 500 guests who present their library card will receive free ice cream. (No library card? No problem. Staffs of the Cleveland Public Library and the Cuyahoga County Public Library will register new patrons.)
Then the county library foundation will host novelist Don DeLillo on September 13 at Case Western Reserve University as part of the Writers Center Stage series. Librarian Bill Kelly will interview DeLillo.
Next up, Anisfield-Wolf juror and former poet laureate Rita Dove will return home for a special Wednesday evening celebrating the publication of her new book, "Collected Poems" and the 30th anniversary of her Pulitzer Prize-winning poetry collection, "Thomas & Beulah."
If you missed reserving your tickets to the annual Anisfield-Wolf Book Award ceremony, know can still meet our 2016 winners at the smaller, more intimate events tied closely to the themes in their award-winning books.
"We hope more people will find more ways to engage with the books, and the broader mission of equity, reading and literacy," said Karen R. Long, manager of the awards. "Cleveland is full of world-class readers, and deserves a literary scene to match. This year, our city has been a destination for basketball fans and politicos – why not bibliophiles? We hope to add more partners next year."
These festivities are brought to you in collaboration with Brews + Prose, Cleveland Flea, the City Club of Cleveland, and the Cuyahoga County Public Library.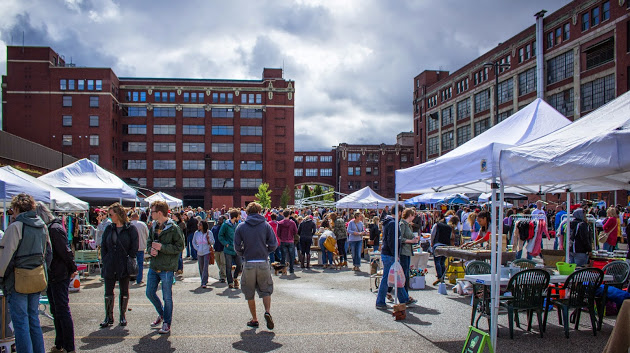 Saturday, September 10
Cleveland Flea
3615 Superior Avenue
9 a.m.-4 p.m.
Look for our pop-up bookshop and literary café, where you can sample coffee and cocktails while browsing rare books and first editions or mingling with some of Cleveland's authors.

Monday, September 12
Public Square Book Swap
Downtown Cleveland
2:30-7 p.m.
Bring a book or buy one there, then mingle with other readers and swap books! Hear from local writers and poets on the speaker's steps and peruse your new book while enjoying live music, food and drinks on the Square.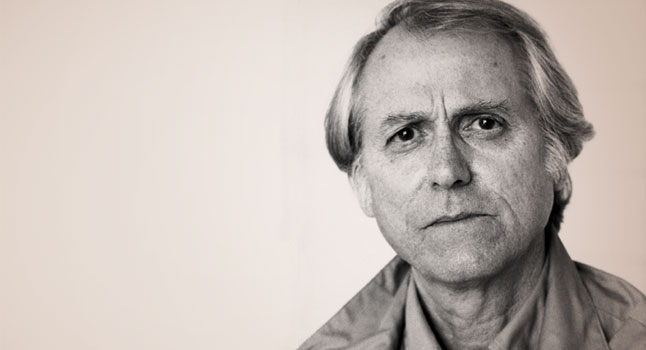 Tuesday, September 13
Don DeLillo, Writers Center Stage
Maltz Performing Arts Center
Case Western Reserve University
7:30 p.m.
Don DeLillo's novels include White Noise, for which he won the 1985 National Book Award; Libra; Mao II; Underworld and Zero K. The critic Harold Bloom named DeLillo one of four living American literary giants.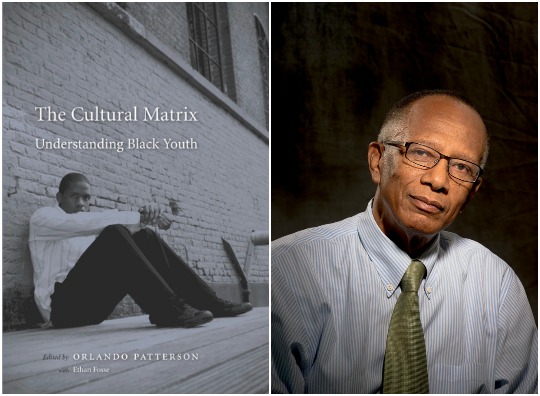 Wednesday, September 14
Orlando Patterson, Lifetime Achievement
"What Have We learned About Culture, Disadvantage and Black Youth?"
Baker-Nord Center
4:30-6 p.m.
The Harvard University sociologist will focus his analysis of culture, slavery and freedom on contemporary questions.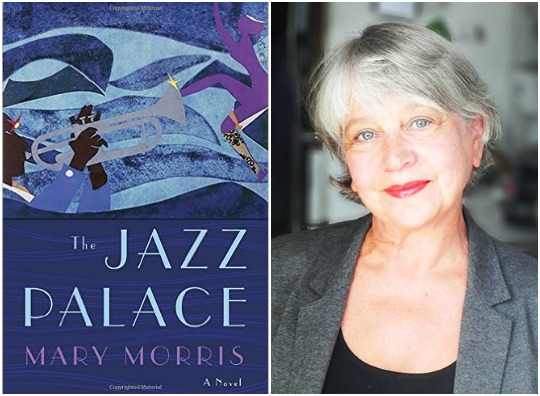 Mary Morris, The Jazz Palace
South Euclid-Lyndhurst Branch
Cuyahoga County Public Library
4-5:30 p.m.
The novelist and travel writer will bring Jazz Age Chicago to life in a reading interwined with live music from the period.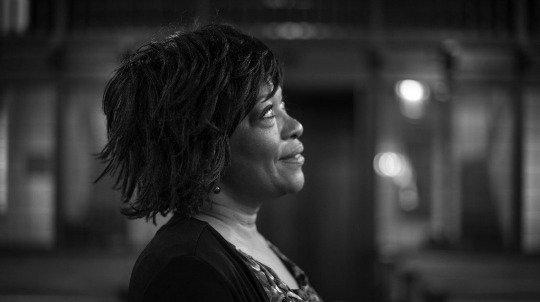 An Evening With Rita Dove & Friends
7:30 p.m.
Henry Louis Gates and Toi Derricote will be on hand to honor their friend and former poet laureate, Rita Dove. The Akron native will be celebrating more than three decades of poetry in front of an audience of hometown friends and family.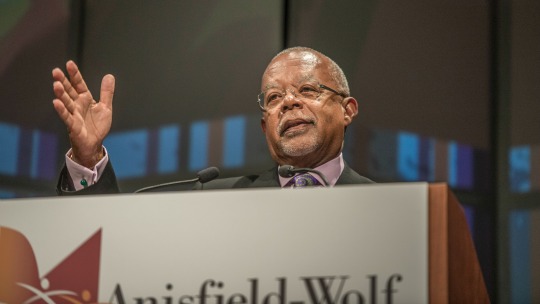 Thursday, September 15, 2016
81st Annual Anisfield-Wolf Awards Ceremony
Ohio Theater in Playhouse Square
6 p.m.
Our awards ceremony is currently sold out, but we encourage you to catch the livestream right here at www.anisfield-wolf.org, beginning at 6 p.m.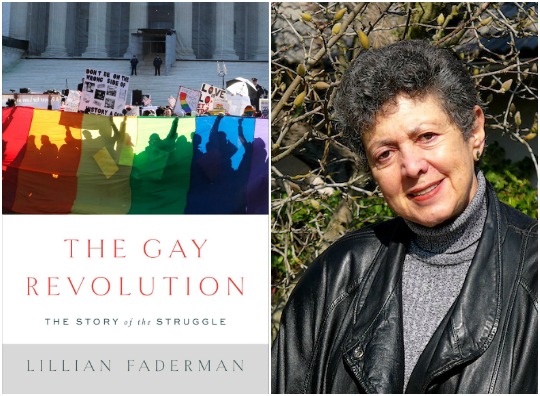 Friday, September 16
Lillian Faderman, The Gay Revolution: The Story of the Struggle
"A Very Long and (Almost) Victorious Battle: The Struggle for Gay Civil Rights"
The City Club of Cleveland
12:00 p.m.
The historian will chronicle the path to social, political and economic freedom for the LGBTQ community at this City Club forum.
Get tickets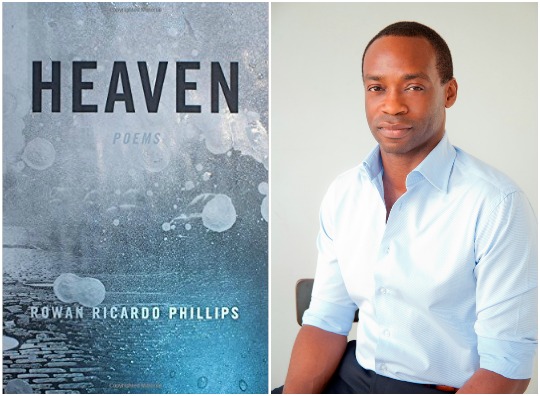 Rowan Ricardo Phillips, Heaven
Natural History Museum Planetarium
3:30 p.m.
The poet, who splits his time between Barcelona and New York, will voice his celestial lines inside the planetarium.
Get tickets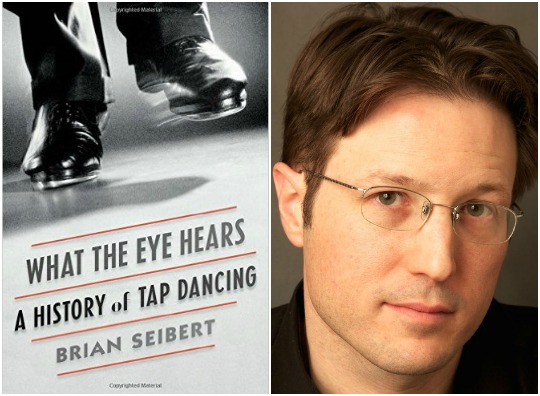 Brian Seibert, What the Eye Hears: A History of Tap Dancing
Beck Center for the Arts
5-6 p.m.
The New York Times dance critic will parse this rich, uniquely American art form with music, film, and performance.