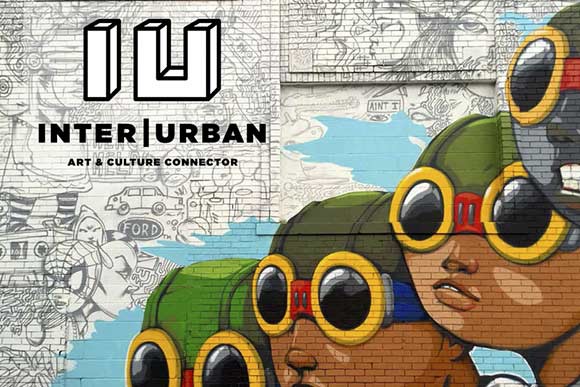 Clevelanders feeling uninspired on their daily commute will soon have one route infused with a new literary landscape.  
An extraordinary collaboration between the Cleveland Foundation, the City of Cleveland and LAND studio will bring public artwork to the Regional Transit Authority's Red Line—the 19-mile stretch from Cleveland Hopkins International Airport to downtown Cleveland—in time for the Republican National Convention in 2016.

These art installations will honor Anisfield-Wolf Book Award winners, potentially including local literary giants Toni Morrison and Langston Hughes and national leaders such as Martin Luther King Jr. and Malcolm X. The awards, which began in Cleveland 80 years ago, honor authors whose works confront racism and celebrate diversity.
The current view from the Red Line is a passageway through neglected and underused industrial spaces, the surfaces of which provide a compelling canvas for large-scale murals or other art treatments. (Who wouldn't want a glimpse of artwork inspired by The Bluest Eye on their way to work?)

"This is a one of the best developments in the history of the Anisfield-Wolf Book Awards," said Karen R. Long, manager of the prizes. "It will put our books and authors along the arteries of the city, and into the daily lives of our citizens.  We will collaborate with world-class artists to bring these important stories and poems and nonfiction narratives to the fore.  I am keen to begin, and honored to help."
The project will begin with five or more art pieces created by local, national and international artists. The hope is to expand it to the RTA's other transit lines, potentially creating one of the nation's largest outdoor art galleries. The fusion of public art and public transportation has enlivened other U.S. cities, including Philadelphia and New York City, where its transit system launched an app to help riders locate and explore more than 200 works of art within the stations.
"This project showcases the power of the arts to transform community spaces," said Lillian Kuri, the Cleveland Foundation's program director for architecture, urban design and sustainable development. "We believe it has the potential to turn the Red Line into a cultural attraction, especially by connecting the art to the Anisfield-Wolf Book Awards, an internationally-respected program born right here in Cleveland."

Interested artists are asked to submit portfolios to LAND Studio's Joe Lanzilotta at jlanzilotta@land-studio.org before the 1/22/2016 deadline. Find more information and the Request for Qualifications at LAND Studio's site.