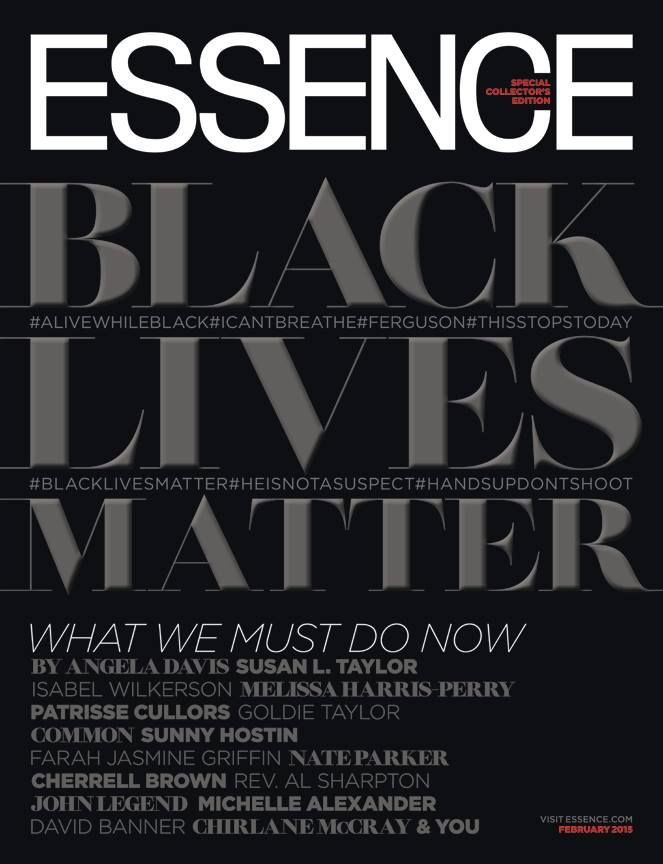 For the first time in its 45-year history, Essence magazine will not use a cover model. 
Instead, the African-American publication has dedicated its February 2015 issue to "Black Lives Matter," the social justice movement that has ignited in the wake of the killing of unarmed black people by law enforcement.  
"Pictures are powerful, but so are words," editor-in-chief Vanessa DeLuca writes in her Letter from the Editor. "After I spoke with the editorial team — with all our souls aching for answers — we knew immediately what we had to do: Tell the story of this tipping point in our history in America. So this February we are focusing our attention on the daring modern-day civil rights movement we are all bearing witness to and making a bold move of our own: a cover blackout." 
Instead, the magazine features essays from MSNBC host Melissa Harris-Perry, The New Jim Crow author Michelle Alexander and Isabel Wilkerson, author of The Warmth of Other Suns, which won an Anisfield-Wolf prize in 2011 for nonfiction. 
"We must love ourselves even if — and perhaps especially if — others do not," Wilkerson writes. "We must keep our faith even as we work to make our country live up to its creed. And we must know deep in our bones and in our hearts that if the ancestors could survive the Middle Passage, we can survive anything."
This issue will be available on newsstands January 9.