Readers wondering what to pick up this spring can crack any of the six books just awarded the National Book Critics Circle prize – and enjoy a flowering of the mind.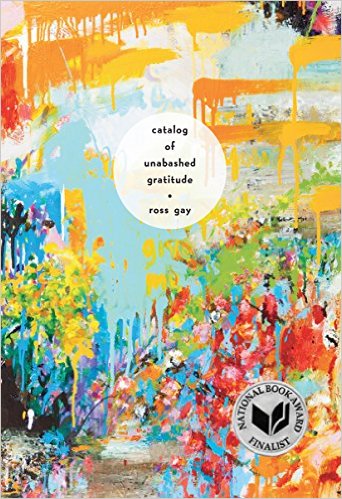 Begin with "Catalog of Unabashed Gratitude," a poetry collection that leaps from the Bloomington (Indiana) Community Orchard, and, as Ross Gay tells it, "I write these things with my friends, I really do, and some of the truest things about these poems come from their eyes and ears and were discovered by them: Chris and Ruthie and Poppa and Bryce and Simone and on and on and on."
The 24 poems begin with an ode called "To the Fig Tree on 9th and Christian" and end with "Last Will and Testament." Gay, an orchardist, suggests that paying keen attention to the garden may yield — from our sorrow — insights to nourish us. He describes placing his father's gray ashes around the roots of a tree, he sings the praises of buttons and his feet and the humble mulberry tree. This brilliant book, like "Leaves of Grass," is one to carry outdoors.
Follow this book with "The Argonauts," Maggie Nelson's razor-sharp meditation on starting a family with a partner in gender transition. Nelson paid for her in vitro pregnancy with her Guggenheim, and she accompanies her spouse to Florida for his top surgery while spring-breakers party around them – each of these moments sparked by her sweeping command of critical theory. This book could not have existed a mere 20 years ago, and it thrills as it poses old questions about family, freedom and love in a queer context, all in fewer than 200 pages. What could be more spring-like than birth and re-birth?
"If you read 'The Argonauts' you'll know that this book, it literally stands on the shoulders and makes itself come into being on the wild, revolutionary work of so many feminist, queer and anti-racist thinkers, writers, activists and artists," Nelson told the gathering at the New School in Manhattan. She thanked both these predecessors, "the many-gendered mothers of my heart," and her actual mother, who was in the audience with her partner, the artist Harry Dodge.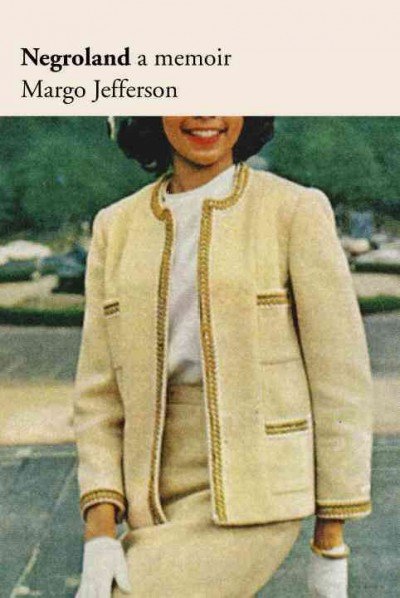 The critic Margo Jefferson followed Nelson onto the stage, beaming over her surprise win in autobiography for "Negroland," a chronicle of her upbringing in upper-class Chicago in mid-century as the daughter of a doctor and a socialite. She defines her title as "a small region of Negro America where residents were sheltered by a certain amount of privilege and plenty" even as she waved off any misunderstanding that she might be advocating a return to the term "Negro." Her memoir is meticulous, a work of coiled fury and tinkling ice cubes, thoughts about "Little Women" and the cutthroat rigors of cheerleading. Few books have more to say about class, and none say it with the forensic acuity of Jefferson.
"Mother's eyebrows settle now," Jefferson read from "Negroland" last week. "She sits back in the day chair and pauses for effect. I'm about to receive another general instruction in the literacy of race and class: 'We're considered upper-class Negros and upper-middle class Americans,' mother says, 'but most white people would like to consider us just more Negros.'"
Charlotte Gordon won in biography for one of Western civilization's most famous mother/daughter pairs: "Romantic Outlaws: The Extraordinary Lives of Mary Wollstonecraft and Her Daughter Mary Shelley." More than a decade in the making, this book beautifully conjures its time, when both women were publically mocked as "whores." It seats them firmly in the world of ideas and demonstrates a rigorous, primary-source scholarship that refutes any recent grumbling that Shelley perhaps didn't write "Frankenstein" on her own.
"The women I wrote about were such outlaws," Gordon told the New York audience. "I wrote this book to bring them into the fold . . . I didn't feel they had been properly understood for their incredible bravery. Everyone hated them; no one would speak to them . . . I really wanted to honor their courage, their independence and their ferocity."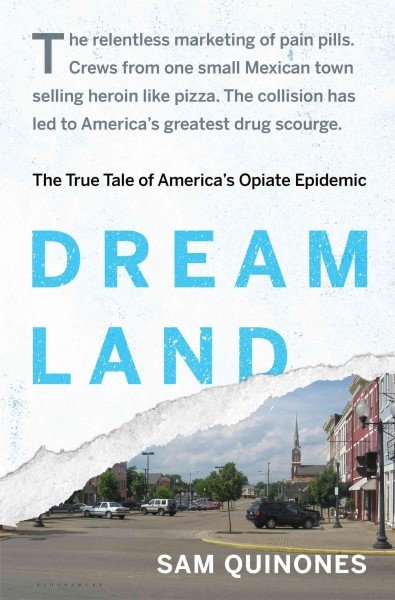 In nonfiction, Sam Quinones won for "Dreamland: The True Story of America's Opiate Epidemic," another revelatory book many years in the making. It details the unholy confluence of Big Pharma's goosing of opiate prescription with the explosion of cheap, black-tar heroin. Mexican entrepreneurs deliver it like pizza around small-town America, capitalizing on cell phones. Other innovations: the dealers wouldn't carry guns or use their own product. Quinones' reporting in "Dreamland" is jaw-dropping and his topic ringed in urgency.
The novel of the year, according to the book critics, is "The Sellout," Paul Beatty's blistering satire of American racism. Boris Kachka in New York Magazine describes it well, a "satirical, centrifugal novel," starring "a black man — a weed and watermelon dealer — hauled before the Supreme Court for keeping a slave, a surviving Little Rascal named Hominy. The Sellout abounds in slurs and stereotypes re-appropriated in the service of saw-toothed humor."
None of these books are for the faint-of-heart. But in each of their subversive narratives, a reader can take heart. Spring awaits in Gay's actual garden, and in Beatty's demented imagined one near South Central Los Angeles.