In March 2012, U.S. Representative Bobby Rush stood on the House floor dressed in a gray hooded sweatshirt, one month after Trayvon Martin was shot dead in a Florida suburb. "Just because someone wears a hoodie, does not make them a hoodlum," said the Illinois Democrat. "Just because someone is a young Black male and wears a hoodie does not make them a hoodlum. . ." He was escorted off the floor and out of the chamber by the sergeant-in-arms for violating decorum.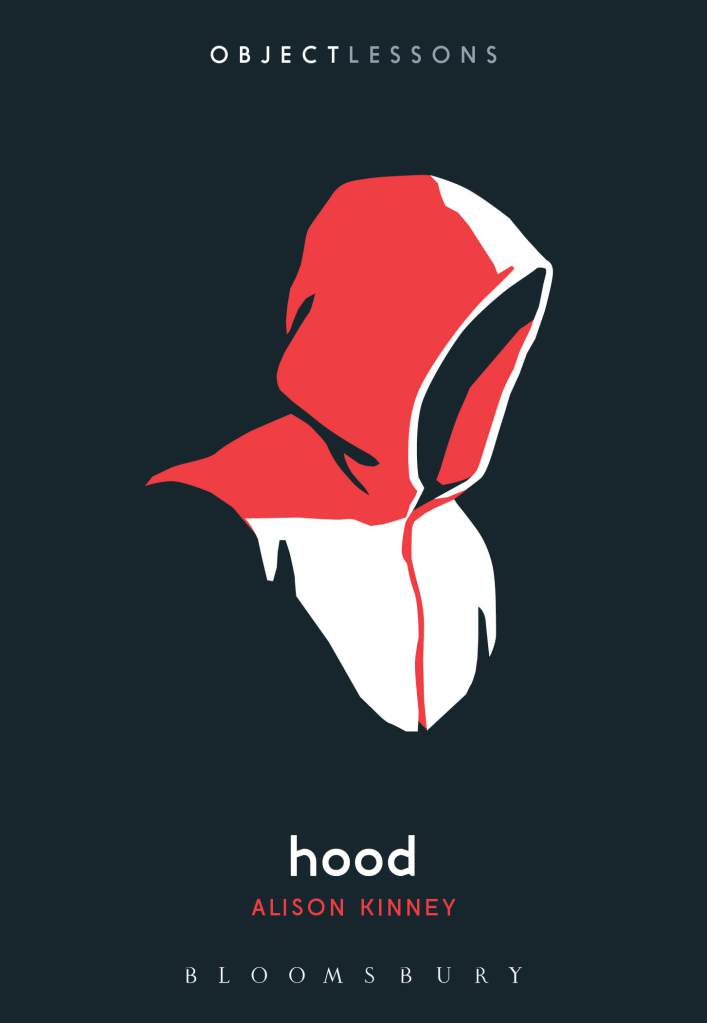 Author Alison Kinney begins her "Hood" – publishing this week — with this telling moment. Part of the publisher Bloombury's "Object Lessons" series, "Hood" contains a definite chill as Kinney tracks the history and significance of the garment through the 15th century to the present.
"We all wear hoods," Kinney writes, "but our hoods evoke everything from recess and the wind chill factor to executioners and cross burning." The hood, at its core, is all about power, she writes: who has it, who lacks it and where the power originates.
Kinney tells a riveting story of the origins of the Ku Klux Klan's hooded uniforms. The deadly persistent terrorists of the Klan originally lacked cohesion: some members simply wore blackface to conceal their identities (and taunt their victims) and others donned horns or flour sacks. But after D.W. Griffith's The Birth of a Nation premiered in 1905, the cinematic outfits became standard. Factories opened in Atlanta to mass-produce the regalia, outfitting some 100,000 new recruits. Kinney doesn't editorialize here, because she doesn't need to—the facts are eloquent.
The adoption of the "hoodie" over the past few decades as a ubiquitous part of American wardrobes reflects our need for protection from the elements. But as Kinney reports, the "only criminals don hoodies" stereotype became a convenient and covert way to discriminate against Black people. A Harlem bodega threatened trespassing charges on customers wearing hoodies; several school districts restricted hoodies as part of the dress code. "There are lots of crimes happening on Wall Street, but we don't stop and frisk people who wear Brooks Brothers suits," one interviewee says. "What suit was Sheldon Silver wearing? What kind was Bernie Madoff wearing?"
This examination is part of the strength of the Object Lessons series. (Other titles look at "Silence," "Glass," and "Dust.") Kinney, a writer in Brooklyn, New York, knits seemingly disparate subjects — burkinis and gentrification, for example — together in such a way that the connection is instantly appreciated – and she does her work in fewer than 200 pages. It's thought-provoking without the lecture.
In examining these small yet significant objects of daily life, we find new meaning in the world around us. Next time you get a little chilly and reach for your hoodie, thank Kinney for this history lesson.